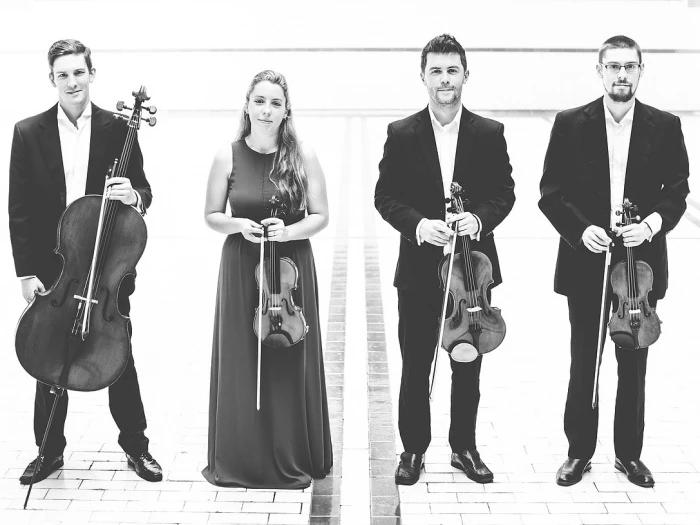 The second concert of the TMS season will be on Sunday November 13th, in the Parish Church of St Alban, Tattenhall at 18.30 and will feature the "Zelkova String Quartet".
The quartet is made up of three members of the Pether family... Caroline (violin), Jonathan (cello) and Ed (violin) and Alex Mitchell (viola). They are an established and very successful Chamber Music Ensemble winning many awards and accolades. They will delight Tattenhall with their performance.
Tickets are £10 for non-members (£8 for members) and can be purchased in advance from Tattenhall News and Tattenhall Post Office, or you can pay on the door.
Enquiries: Anne McGrath 01829 770932, email mcgrath.prickleygreen@btopenworld.com.