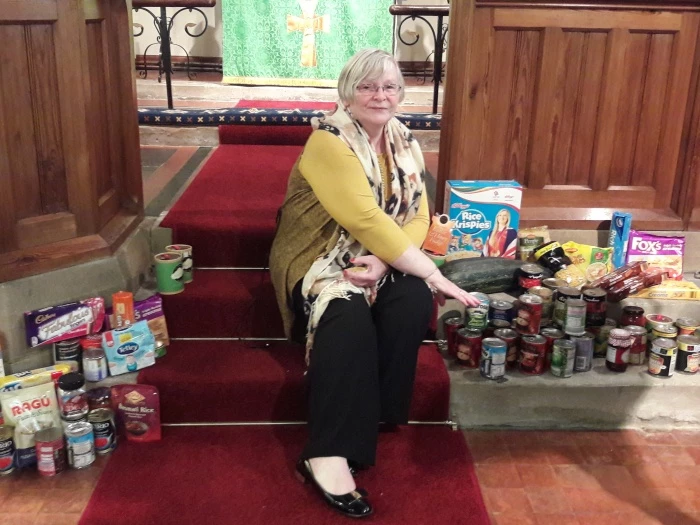 West Cheshire Foodbank Volunteer, Pat Ashcroft, dropped into the Church of St John the Divine during their recent Harvest Festival celebration to collect Burwardsley's contributions in support of Foodbank's vital work.
West Cheshire Foodbank provides emergency food at 9 sessions every single week. Last year alone, West Cheshire Foodbank supported 5,552 people with emergency food.
Regrettably 'Food Poverty' which is the 'inability to afford, or to have access to, food to make up a healthy diet'
continues to be a feature of the society in which we live in 2016.
Make a difference this autumn and contribute to your local Foodbanks.