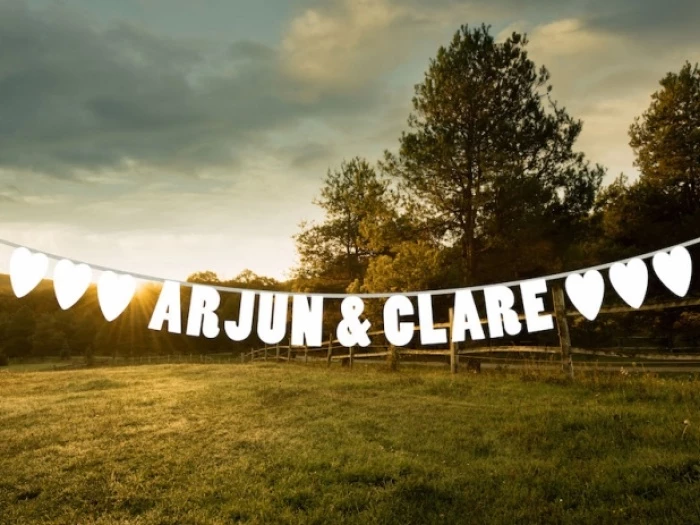 Yet again, the Barbour Institute did not disappoint!
Our Village Institute was transformed; the tables and hall were themed and decorated as a wedding venue, the bride and groom mingled and greeted us on arrival and there were plenty who were dressed for the occasion wearing stylish fascinators or equally stylish wedding wellies! And so it was that the audience was invited to the wedding reception of Clare and Arjun in last night's performance of 'My Big Fat Cowpat Wedding', performed by Kali Theatre, Arts Alive & Black Country Touring.
Everyone loves a wedding and yet this performance was full of cultural differences between a stereotypical Asian family and a typical English farming family – right here in the village! The mixed marriage between rural girl Clare and city boy Arjun, challenged the comfort zone. What could go wrong – well just about anything!
The cast of just four actors were so versatile, playing 16 characters between them. Fast moving comedy drama it was and littered with mishaps, misunderstandings, generational and gender divides with plenty of neat twists and lots of references to life in idyllic rural Tattenhall (including the difficulty of getting a broadband signal)! And for good measure, a slice of delicious wedding cake was enjoyed by all and a traditional Bhangra dance for everyone as a finale!
Well done to the Theatre Company and to the Barbour Institute – a terrific evening was had by all – community engagement at its best.