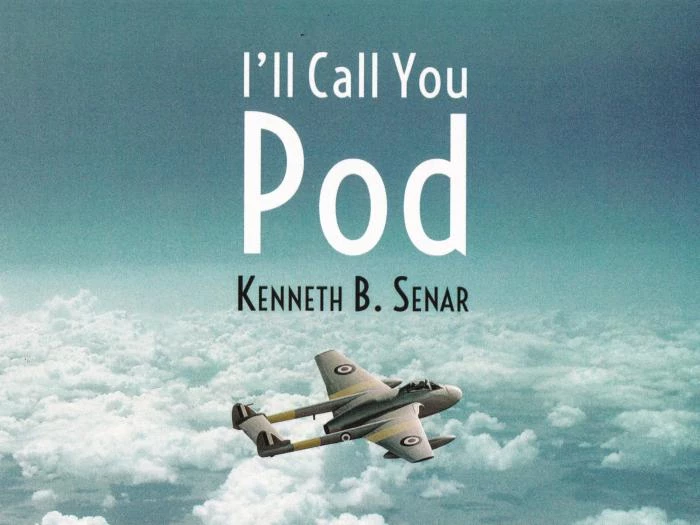 Tattenhall seems to have its fair share of historians both professional and amateur, local and those whose interests spread further afield.
One of our number, Kenneth Senar, has lived with his wife, Margaret, at Flacca Court for some years and has just published his latest book 'I'll Call you Pod' ; Kenneth will be taking up his seat to chat about his writings and to sign copies at Alison's Country Kitchen on Wednesday 15th August between 10am and 2pm.
In this centenary year of the RAF, 'I'll call you Pod' tells the story of the RAF in Germany during the 1950s, a particularly fraught period of the Cold War. His book is based on his memories and his logbooks at a time when the border between East and West Germany was extremely sensitive in relation to East-West relations. Part history and part memoir 'I'll Call You Pod' will appeal to anyone with an interest in aircraft, the Cold War and life in the Royal Air Force in the mid -twentieth century; and the book's title – well you'll just have to read the book to find out!
If you are unable to attend Kenneth's book signing at Alison's and would like to order or review the book do visit www.austinmacauley.com.
Kenneth's other books include 'A History of St Alban's Church, Tattenhall' and his first book 'The History of the Farmers Arms, Frankby'. This pub, which is situated in the heart of Frankby on the Wirral, is now called 'The Old Rathbone', named after the family which once owned large swathes of land on the Wirral. Kenneth Senar's family owned the pub from 1915 until the mid 1980s.