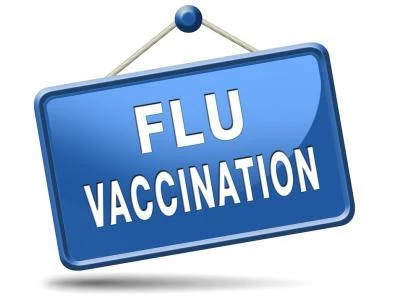 You will all have received your latest PPG Newsletter and your PPG is now promoting our Village Surgeries 'Flu Vaccincation Campaign' for 2018.
Flu vaccines are given to all patients who are:
+65 years of age by 31st March 2019
at risk with Chronic Respiratory Disease and Asthma, Heart, Liver and Kidney Disease, or are Immuno-suppressed
pregnant
a Carer
The Department of Health recommends the flu vaccine if you are in any of the above 'At Risk Groups'.
For patients aged 18 (and over), who meet the above criteria and who are registered with The VSG, we have the following DROP IN flu clinic available.
SATURDAY, 27th OCT 2018 at TATTENHALL Surgery, 9am – 12pm No appointment is necessary, just turn up on the day.
If you are unable to make this clinic, please call 01829 771588 to make an appointment.
Once a patient is vaccinated against flu, it takes around 2 weeks to develop an immune response. We urge everyone who is eligible to have their flu vaccination.
'HELP PROTECT YOURSELF, YOUR FAMILY AND OTHERS' this winter – Have your 'FLU JAB'