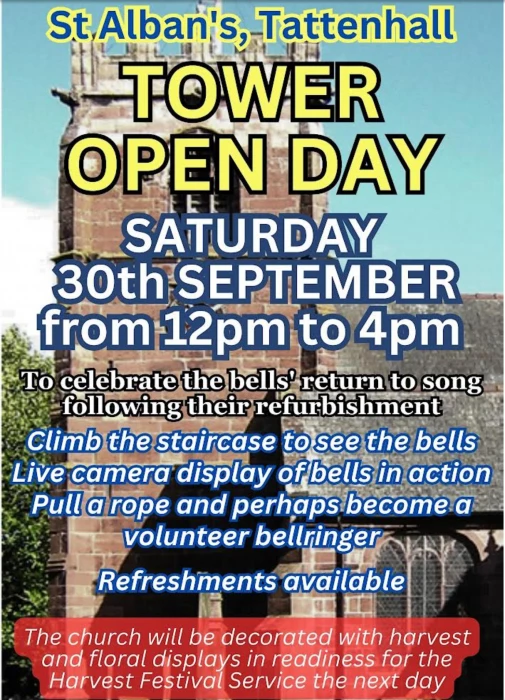 Tower Open Day 30th September, 12-4pm.
The church will be decorated with harvest and floral displays in readiness for theHarvest Festival Service the next day.
If you wish to donate a Harvest offering, non perishable goods can be left at the church until the end of October. We work closely with the Trussel Trust to ensure appropriate distribution of food.
WeLoveTattenhall