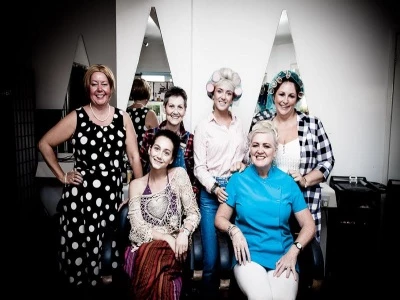 Last Chance for Steel Magnolias

This week is your last chance to catch Tattenhall Amateur Dramatics' regulars in the wonderful production of Steel Magnolias. Tattenhall actors Alison Pritchard, Eileen Reisen, Julia Bona and Phillipa Bona are outstanding in this production of the classic film.
Bring your mother, your daughter, your friends and definitely your tissues. You'll laugh, cry and think about this story long after it has finished.
The performance details are –
24th – 26th September 2015, at the Forum Studio Theatre, Chester.
Performances at 7.30pm. Saturday 26th matinee at 2.30pm.
Tickets – Adults £11 Concessions £9 Matinee £7
Visit www.chestertheatre.co.uk for more details and to buy your tickets.