The Tattenhall Society was host to the Zelkova Quartet in St. Alban's Church on Sunday night.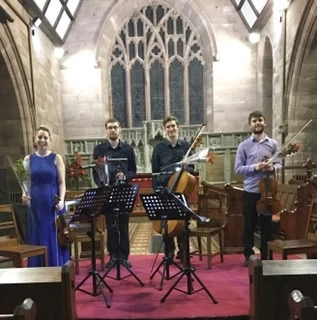 The audience were transported on a journey via Fanny Mendelssohn-Hensel, Judith Weir, Benjamin Britten and finally Shostakovich that demonstrated the virtuosity and musicality of the Quartet. The quartet enjoyed their time in Tattenhall and were full of praise for the audience.
TMS concerts return on January 8th 2017 with violinist Sophie Rosa and pianist Ian Buckle – check tattenhall.org for tickets details.