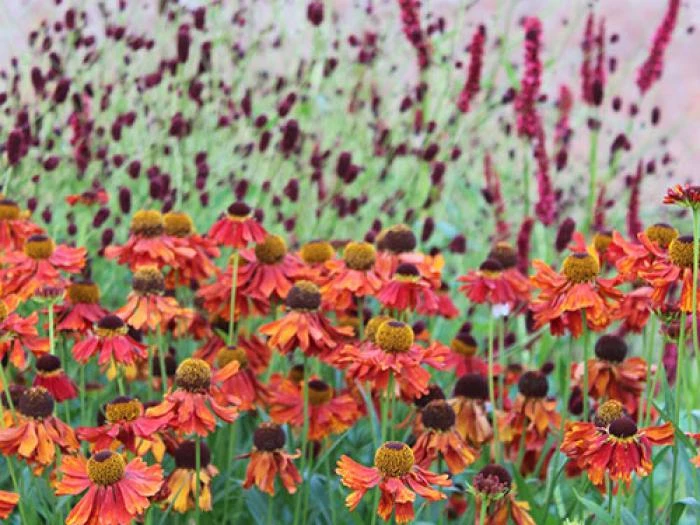 We are very lucky to get Laura Wilgoss of Wildgoose nursery to come and give a talk on:
A New Take on Bedding (Plants)
Laura Willgoss will talk about a move away from traditional bedding schemes. She will show you a modern way to use annuals, biennials, tender perennials and bulbs in the garden for vibrant borders throughout the season.
Laura Is one of the new generation of gardeners, a young woman with her husband who have a passion for plants of all sorts. After qualifying as horticulturalists they bought a business specialising in growing violas, perennial hardy pansies, but have now set up a nursery in an old walled garden with a very old glasshouse which has been restored. The nursery is in deepest Shropshire – Lower Millichope. They have a tea room, and run courses.
They are extending their business to all sorts of plants, including herbaceous perennials and grasses. They are looking at more up to date ways of using plants to develop gardens more suited to modern times! They garden in sympathy with nature and do not use chemicals, using peat free compost for their plants.
They have won a gold medal at Chelsea flower show, and were featured on Gardeners World on BBC1.
Come and learn how to transform your garden!
Wednesday 10th October at 7.45 in The Barbour Institute, Tattenhall, CH3 9PX
By the Tattenhall Garden Society. Non-members welcome!
Contact Jen Benefield, Chair, for further details 01829 770692