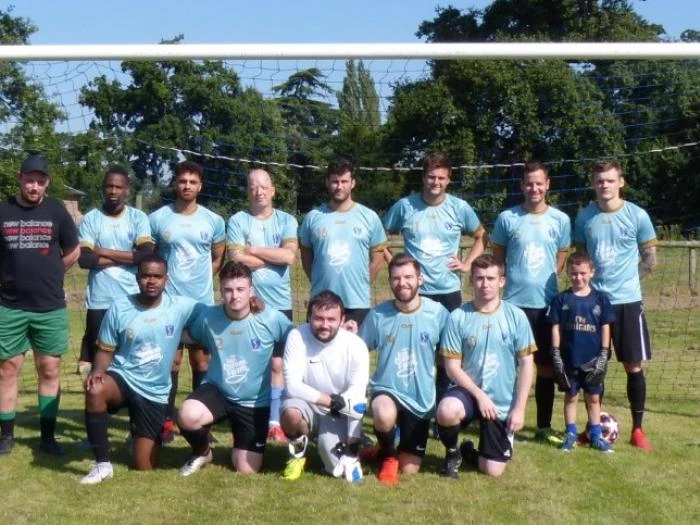 Stunning Effort by Tattenhall F.C.
If last week brought good tidings, this week brings pure blooming joy. Tattenhall faced top of the table Tarvin aiming to make it 3 wins in a row- something Tattenhall FC have never achieved this century! Despite recent success, Tattenhall sat rooted to the bottom of the table, whilst Tarvin's unbeaten start saw them sitting pretty in first position.
Tarvin's home ground is located on the edge of Ashton Hayes, which is aiming to become England's first carbon neutral village. A commendable effort indeed, however there was no neutrality on Sunday. A fierce rivalry has been brewing for many years between the two teams. History was on Tarvin's side, but sometimes you can lead a horse to water and make it drink, and Tattenhall had the bit between their teeth, flew out the traps, and were 3-0 up within 10 minutes. It was scintillating stuff, and rumour has it that one Tarvinian was close to switching allegiances having watched the most beautifully intricate of moves come off once again from the boys from Tattenhall and District.
One player threatened to leave his wife for McGowan and Mutete after one particular passage of play, such was the mesmeric beauty of the football on display. Tattenhall continued to attack, finding holes in the opposition's defence like a master mole trapper. It was 6-0 at half time and Tattenhall were on fire. James Thorburn had a hatrick, and everything was sweet.
The second half was routine, if a little mundane, as Tattenhall contained their opponents, the damage already done. Pete Harper took pity on Tarvin and put one in his own net, before the referee called time, and Tattenhall leapt 7 places up the table.
And you thought Norwich beating Man City was the biggest story of the weekend....