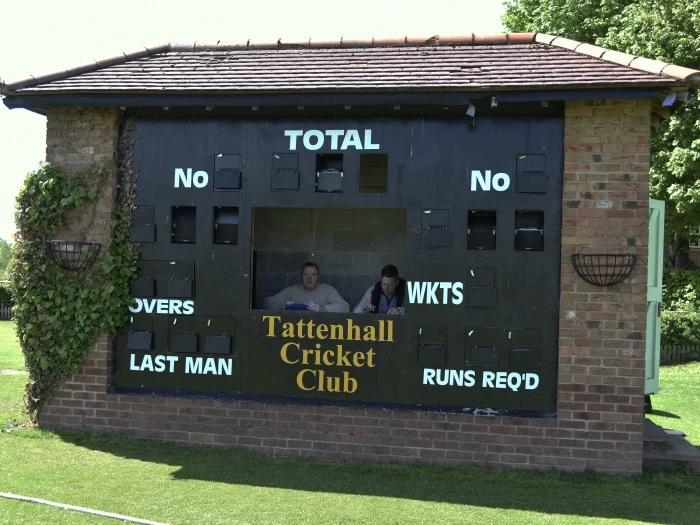 Tattenhall suffered an agonising loss at Cheadle Hulme last Saturday despite being on top for the majority of the match at Grove Lane, and now look set to be relegated from the first division of the CCCL.
Captain Sadler won the toss and bowled first with Phil Johnson and Henry Dobson taking the new ball. Johnson bowled sharply without any luck and it was not until Dave Shewring ( 5-31) came into the attack that wickets were picked up regularly. In combination with Mel Dobson they turned the screw to leave Cheadle Hulme 121-8 after 40 overs. A late surge from Ghafoor (53) helped them recover to end the innings on 177-8 after 50 overs.
Brett Siebert opened with Henry Dobson and they set about picking off the opening bowlers with regular boundaries. Siebert had a couple of chances missed but kept playing shots as he reached his first half century for Tattenhall. He finally perished for 69 off 70 balls with 12 fours and a six as Tattenhall reached 104-1 at the halfway stage in seemingly comfortable pursuit of 178 to win. As in the first innings it was the late introduction of a spin bowler that turned the game as Alex Read (6-44) helped to induce a succession of poor shots from a side low on confidence to leave Tattenhall 160-9 and still 18 runs shy of the target. Ryan Spann (20) and Mel Dobson managed to whittle this down to 5 required before Spann perished caught behind as Cheadle Hulme gave themselves a slim chance of survival with the 25 points that should be the relegation confirmation for Tattenhall.
(you can follow our Cricket Teams and Ray's editorials on the Tattenhall Cricket Club Website http://www.pitchero.com/clubs/tattenhallcricketclub/teams/159493
Image by kind permission of Keith Titchener).