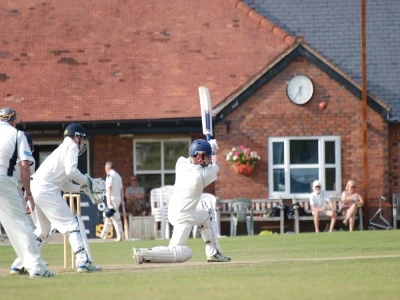 This Sunday sees Tattenhall hosting Cheshire Cobras.
The Cobras are a team of visually impaired (VI) cricketers. They will be taking on a mixture of young and old and demonstrating the challenges posed by playing competitive cricket and overcoming visual impairment.
Mike Woollard has put in a great deal of work into arranging the fixture and many of the committee are kindly offering their time and resources to help get the players to the game and to get the game on.
A 30 over a side game will start at 1pm and there'll be a good spread and the bar will be open from 12:30.
If you haven't experienced VI cricket, come down and get involved in something very special indeed – I can tell you from playing in a VI game, it will be a very worthwhile and unforgettable afternoon and the respect you have for VI cricketers will be enormous.