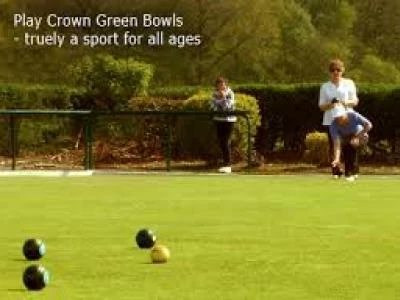 How old are you? Are you aged between 5 and 95? Do you feel you would like to learn a new skill?
Bowling is gentle exercise, walking across the green. Up here in the North West, we play crown green bowling so there is skill not only in judging the length the bowl travels but the direction in which it goes.
It is great fun and you play in twos or fours so you will make new friends
If you are competitive and are 60+ you can join one of our teams. If you are not, you can do social bowling.
Help is at hand every Saturday afternoon 2-4pm from April onwards.
Membership is cheap, just £30 a year and for that you may play every day from April to October.
If you are under 60 (still £30) and would like to play after work and perhaps be part of a team, we would welcome you.
Ring Ruth McPhillips if you are interested 01829 770762