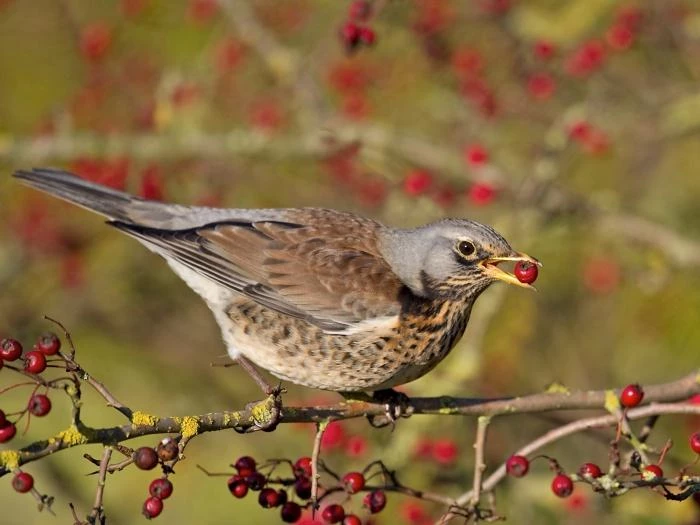 A sure sign of winter weather is the arrival of Fieldfares and Redwings in our gardens.
Like me, you probably noticed these in great numbers this weekend as the cold weather swept in from the north.
These birds, are members of the Thrush family and can often be seen within the Parish when the weather is at its coldest. Whilst breeding further north, the generally warmer winters that we experience are their preferred home for the next few months.
Both species can be found eating berries or gorging on windfall apples which have a high water content and are energy-rich with all their simple sugars (always leave some windfall fruit in your garden for the birds).
For the keen birdwatcher, or the pure novice, the Fieldfare is much larger than the common Thrush, whilst the smaller Redwing has a characteristic red patch on its wing.
Our image is of a Fieldfare and was our November 2016 Photographic Winner.
We are reliably informed that we should all be on the lookout for the 'Hawfinch' – keep us posted if you see one!