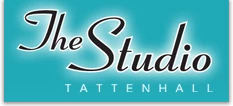 Hi All, Thank you for your support over our first block, getting used to three new fabulous teachers and new management, we aim to do our best to keep you all happy, any problems or recommendations please contact me directly:
Lynn Owen – 0787 0373545
Next block starts week commencing 4th March and finishes Week commencing 8th April, 6 week block £42.00.
Extra Class (if you have paid for a block) – £5.00
PAYG: £10.00
Please remember if you are booked onto three blocks all your extra classes are free.
Catch up system continues as usual, please try to let us know if you can't make a class, if possible, so we can use the space for someone who wants to catch up, this way the system works the best it can.
We have lots of exciting workshops coming up over the next block.
Brief summary (please look at the website for more details)
Saturday 9th March – Crystal Bowls With Jane Blackburn – 12.30-1.30pm
Saturday 23rd March – Gong Bath With Jane Blackburn Contact Lynn to book: 0787 037 3545
6 Week Course – Introduction To The Chakras – With Yelena Chowdry Starts: Saturday 9th March – 9.45 – 10.45am Cost: £50.00, or early bird payment, before 1st March: £45.00 – PAYG £10.00 Contact Yelena for more details and to book: 07891 625106
Healing Mantra & Singing For Wellbeing Play Shop
Lead by Wellbeing Practitioner & Choir Director Jay P McWinen
Date: Saturday 16th March – 2.00 – 4.00pm
Cost: £15.00
Contact Patricia for more information and to book your place: 07947 480180
Natures Medicine Cabinet-Using Essential Oils
Friday' – 7.30 – 9.30pm
Cost: £10.00 Per session
Dates:
Workshop 1- 22nd March – Natures Medicine Cabinet For Home & Family
Workshop 2 – 26th April – Women's Health – Hormones & Wellbeing
Workshop 3 – 10th May – Essential Oils & Gut Health
Contact Julie for more information and to book: 07810 836887
Defibrillator Training – With Tattenhall First Responders
Saturday 23rd March – 2-4pm
Cost FREE – Donation to Tattenhall First Responders would be gratefully received.
Booking Contact Lynn Owen: 07870 373545
Treatments Available
Traditional Chinese Acupuncture With Lynn Owen Lic.Ac, M.B.AcC
Telephone Lynn for more details: 07870 373545
For more details on workshops and class time table please visit the website: CLICK HERE
You can also follow us on facebook: The Studio Tattenhall