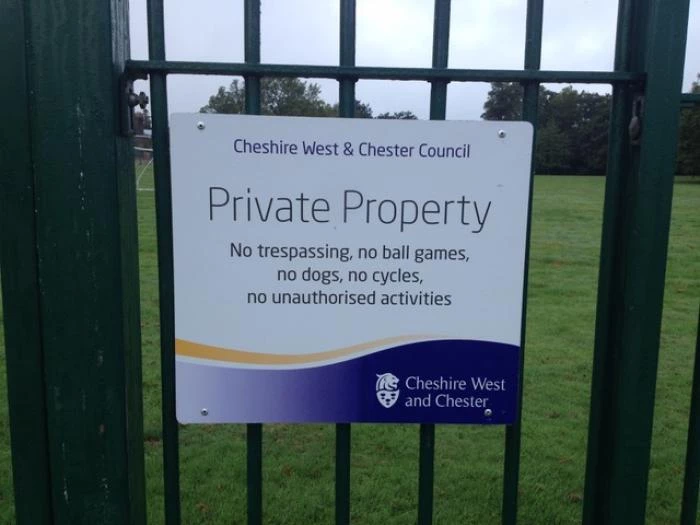 Many of you will have seen the signs that have been attached to the School perimeter fence, stating that the area is 'Private Property' and advising members of the public that there should be:
no trespassing
no ball games
no dogs
no cycles
no unauthorised activities
Residents await clarification regarding the following:
1. How to facilitate access to the School Playing Field by the Community during out-of-school hours – this was part of the original consultation.
2. Shared use of the new 'Community Room' by both the Community and the School.