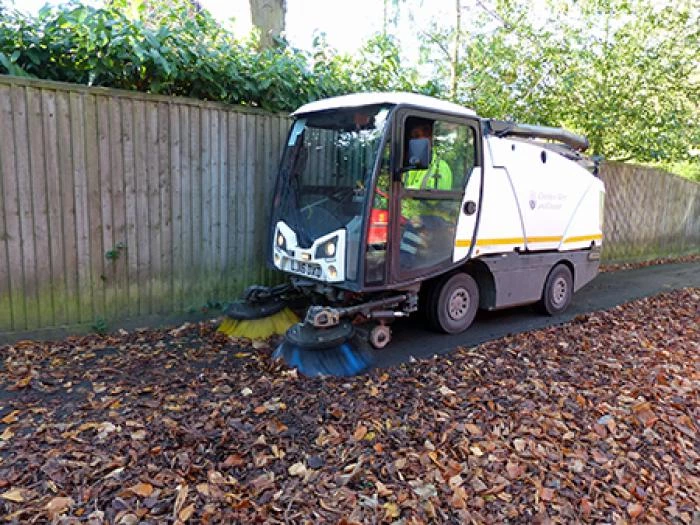 Just over 600 tonnes of leaves will be collected by the Council's leaf clearance teams over the coming weeks as they hit the streets to clear up leaves on the borough's pavements and roads.
This not only helps to keep Cheshire West clean and tidy but also stops the pavements and roads becoming slippery and dangerous.
The timing and rate of leaf fall varies from one year to the next, due to variations in weather such as rainfall levels, wind and frost.
Priority is given to busy footpaths, road and footpaths with many mature trees, areas prone to flooding and areas where leaves have broken down into detritus.
The Council's Highways contractors are also busy dealing with the problems leaves can cause to grids and gullies across Cheshire West. The Council's Highways service looks after a total of 76,000 gullies where leaf fall can cause blockages and flooding.
The Council's Street Care Pledge sets out a shared commitment with local residents to maintain clean and attractive streets.
If leaves are an issue in your area please use the Your Streets website to report it – CLICK HERE
The website makes reporting problems easier and also gives useful information about the range of services the Council provides in communities across the borough.