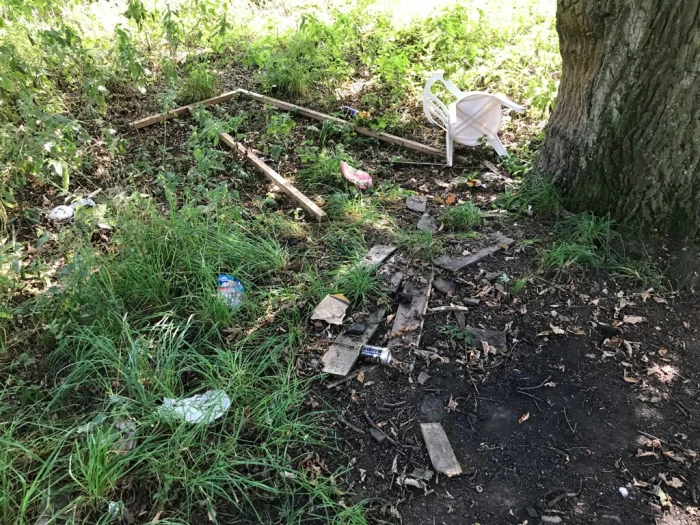 After a raft of positive stories in the village, it is hugely regrettable that we report on yet more debris having been discarded in Jubilee Wood; negatively impacting on the habitat.
Two white plastic chairs, timber, empty alcohol cans, food wrappers and general debris have been left strewn across part of the wood.
Worryingly, a further fire has also been started.
We have reported on such disregard (by some) earlier this year CLICK HERE.
Yet again, it is left to volunteers to remove and then dispose of the rubbish.
It would seem, however, that this sort of incident together with the volume of litter that is regularly left throughout our village, is the 'new norm' CLICK HERE.
Click on image to enlarge.