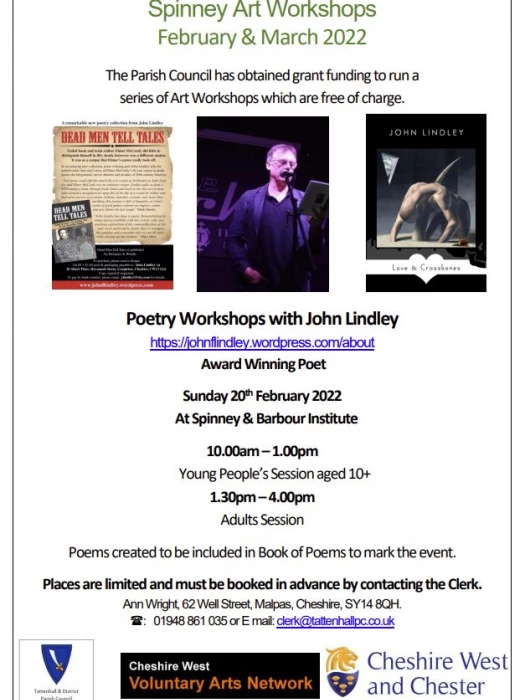 Poetry Workshop
The Spinney Art Workshops continue on Sunday, 20th February when participants will join a Poetry Workshop run by John Lindley, an award winning poet. For more information about John, a former Cheshire Poet Laureate, follow thisLink.
The Poems created will be included in a Book of Poems to mark the event.
The Young Peoples session is from 10:00am to 1:00 pm. Those under 10 can come accompanied by an adult.
The Adult session is from 1:30 – 4:00 pm.
Places are free but limited and must be booked in advance by contacting the Clerk, Ann Wright
Tel: 01948 861035
Email: clerk@tattenhallpc.co.uk
WeLoveTattenhall