'Origins' – Friday 20 May, 7.30pm at the Barbour Institute – suitable for ages 16+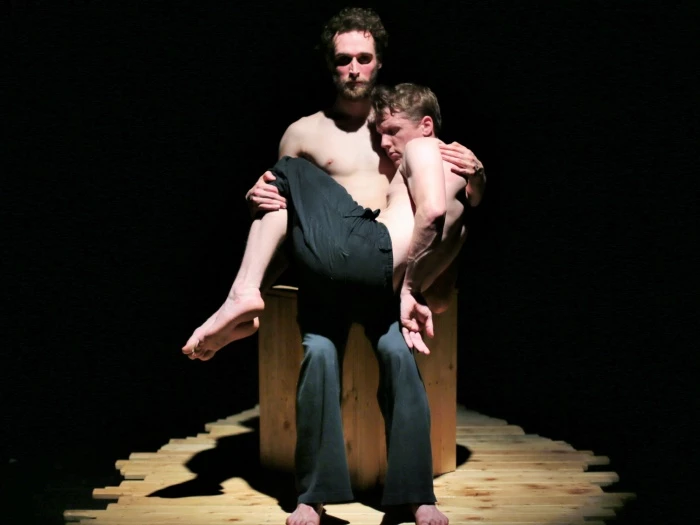 Animikii present 'Origins', the untold story of the world's first murderer.
After murdering his brother, in cold blood, we meet Cain living out his life exiled from his homeland. Afflicted by his memories and haunted by figures from the past, Cain must now retrace his steps back to Eden in pursuit of answers.
Origins is a psychological thriller that plunges into the heart of darkness, taking the audience on an epic journey into the landscapes of both dream and reality and seeking to confront life's most primeval questions of faith, death and immortality.
Developed with The Lowry, Salford Quays, this is the first show supported by a new partnership between 'Developed With The Lowry' and the Cheshire and Lancashire Rural Touring partnership. This programme invests in new work from developing writers, artists and companies. The aim of this partnership is to look at supporting innovative theatre makers to make new work that will appeal to studio theatre and rural touring audiences alike to help feed a more sustainable touring model for companies.
Call 01829 771374 or 01829 771649 or email l.davenport987@btinternet.com or barbourinstitute@btconnect.com for tickets.