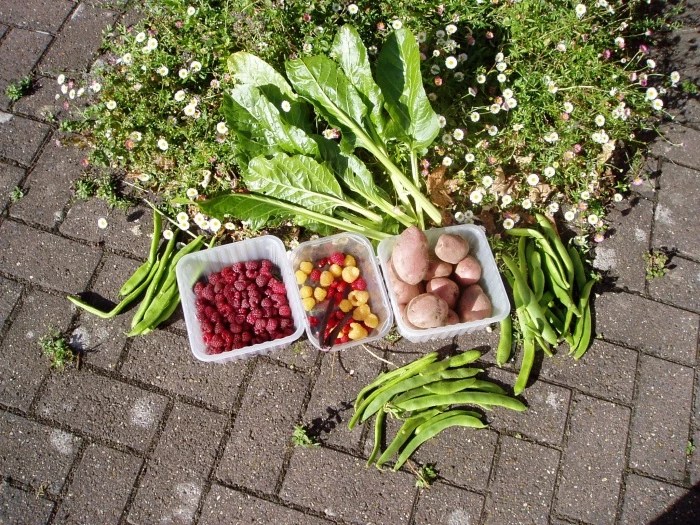 Our online photographic competition awaits your September entries.
You will recall that last month's winner was typical of August in Tattenhall and with that in mind we thought it would be fun for September submissions to be themed with a 'post the holidays, back to work and a sense of autumn just around the corner' being the key focus areas.
We have received this delightful photograph from one of our residents which fits the bill – our 'Tattenhaller' wrote ... 'on returning from a holiday in the south, I visited my allotment and came home with potatoes, raspberries (both red and yellow), alpine strawberries, runner beans and a handful of spinach. All of the items in the photograph are unwashed and unprepared for showing but (importantly) all ready to eat'! – click on image to enlarge.
If you have an entry, then simply send an email to us using the following address 'editor@tattenhall.org' and attach your image to the email.
Please include your contact details together with a brief description of your photograph.
The monthly prize is a £20 voucher to spend in the Spar Store on the High Street (thanks to Thom Morton).
Rules apply – see previous 'News' stories using the Toolbar at the top of the page.
Good Luck!