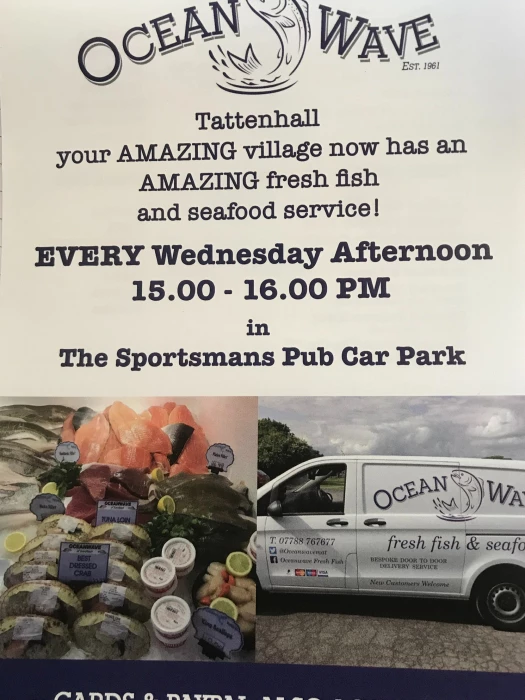 OCEAN WAVE FRESH FISH
Each and every Wednesday, 3-4pm at the Sportsman Arms, your AMAZING village has an AMAZING selection of fresh fish and seafood brought directly from Fleetwood quayside.
All our fish is fresh, NEVER frozen. There's no minimum spend. We prepare all fish to your requirements.
All forms of payment accepted.
New customers ALWAYS welcome.
For orders or enquiries call Mat on 07788 767677
CLICK ON IMAGE TO ENLARGE