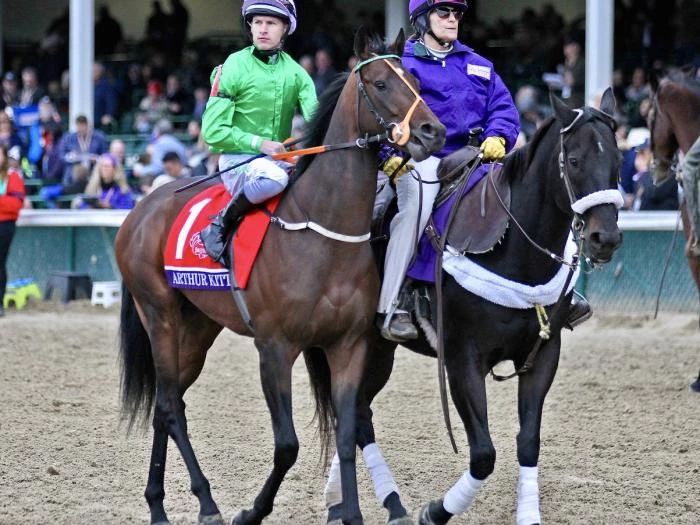 Readers may remember our article earlier in the year about Arthur Kitt's "fairy tale" victory at Royal Ascot. Earlier this month the same horse went all the way to Churchill Downs, Kentucky to compete in the prestigious Breeders Cup Juvenile Turf Mile. He finished a highly creditable 4th of 14 runners, beaten by the small margin of 2 1/2 lengths.
This was a Manor House Stables true team effort. Trainer Tom Dascombe and his stable team deserve great credit in training the horse to achieve a peak performance at the end of hard season. Stable jockey Richard Kingscote rode expertly against the best jockeys in the world. You may remember Arthur Kitt was bred by joint stable owner Andrew Black out of another stable star Ceiling Kitty who died so tragically in giving birth to Arthur Kitt. He is now back from his USA adventure and is having a well-earned winter rest at his Chasemore Farm birthplace.
The Breeders Cup is the World Championship of thoroughbred horse racing. To be good enough to compete is a magnificent achievement. To finish fourth puts the horse amongst the top flight of racehorses of his generation. It goes to show that our stables here in Cheshire are able to be competitive with the big names from all of Europe, North America and the rest of the world.