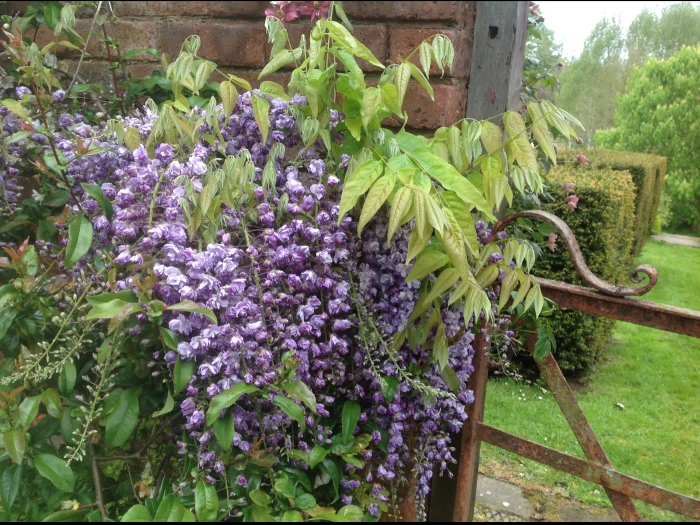 It is very much the time for gardening, so much is happening, seeds germinating, plants growing exponentially, and the weather now reverted to its usual cool and wet spring!
"The glory of gardening: hands in the dirt, head in the sun, heart with nature. To nurture a garden is to feed not just the body, but the soul." – Alfred Austin.
Alfred Austin (30 May 1835 – 2 June 1913) was an English poet who was appointed Poet Laureate in 1896.
Gardening as Alfred Austin says is good for the soul.  Whilst we have all been adjusting to a new way of living - the positives are that we have been able to spend more and more time in our gardens or allotments.  For many of us that works wonders for our physical health as well as our mental well being.
Jobs for this month:
Many veg seeds can be sown direct, with supports having been put in place first for climbing varieties such as beans
Veg plants raised indoors can be gradually hardened off, ready for planting out.
Keep earthing up those potatoes. As the shoots show just gently hoe some soil over them to act as a dark blanket, protecting the tubers from frost.
Remember that your plants need bees and try to include as many pollinating plants as possible
Weed, weed, weed. The weed again! Getting on top of the weeds now will be a great help come summer.
Vine weevil is your major enemy this month so consider using Nemasys Vine Weevil Killer or prepare to spend your evenings outside, picking them off by hand.
Onions and garlic planted last autumn will start to swell now so keep them weed free and well-watered
Deadhead tulips and give both them and any daffodils a feed.
New lawns can be sown or turfed this month but do remember to frequently water.
Those tender plants that you've kept under glass over-winter can now be hardened off and then moved outside but do take it slowly! Citrus trees, olives, fuchsias, etc will all need to be gradually acclimatised and toughened up.
Once they've finished flowering prune your spring flowering shrubs, such as Forsythia, Ribes and Spiraea. This will help maintain a nice shape and will encourage flowering for next year.
Photograph Wisteria Black Dragon