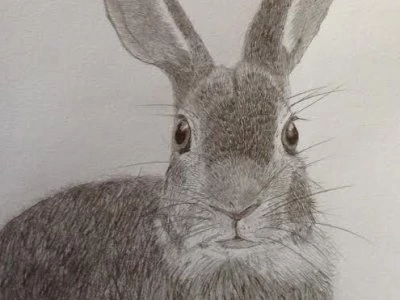 Many of you will know Gillian Jacks – for the last 4 years she has worked at the out of school club at Tattenhall Park Primary School where she has loved getting the children involved in art. She will be taking up her new role as Manager of the club in September, at the start of the new school year.
Whilst Gillian has had no formal art training, her pencil drawings and watercolour paintings of local wildlife demonstrate her meticulous attention to detail.
So popular is her artwork that you will probably have already purchased some of her cards which are stocked and on sale in Tattenhall Post Office.
Gillian will be exhibiting some of her most recent artwork in the annual art exhibition to be held in Bickerton Village Hall between 25 July-2 August. The exhibition is open daily between 11am-5pm until Sunday 2 August when it shuts slightly earlier i.e. 11am-4pm.
Bickerton is a Sandstone Ridge Village, so why not combine a visit to the art exhibition with a walk on the fabulous Sandstone Ridge at Bickerton Hill.
School's out for summer so get involved (you might even want to purchase some of Gillian's delightful work).
Have fun!