Wed 25th Nov 2020

Patchy rain possible 8°C
The beautiful village of Tattenhall in Cheshire
Ruth McPhillips:
June 2016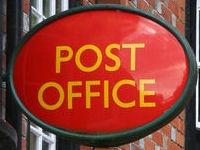 Ruth McPhillips, the President of Tattenhall WI and an individual who has gavanised public support on a number of issues, urges everyone in the village to consider the following 3 questions:
1. Do you want the Post Office service to move back to Pluto House?
2. Is our community in Tattenhall going to make this a reality?
3. Have you and each member of your family, emailed, written or phoned the Royal Mail saying why you think Pluto House is a better location for our Post Office service?
If not, then please act now — the deadline is 5 July 2016 when the period of public consultation ends.
The Post Office is keen to hear your views on this proposal, particularly in the following areas:
* How suitable do you think the new location and premises are?
* Are the new premises easy for you to get into and is the inside easily accessible?
* Do you have any concerns about the new location?
* If so, do you have any suggestions that could help make it better for you?
* Are there any local community issues which you think could be affected by the proposed move?
* Is there anything you particularly like about the proposed change?
Comments or questions should be sent to the Communication and Consultation Team using any of the following methods:
* To be directed to the online questionnaire use this link and branch code -https://www.postofficeviews.co.uk/liveconsultation.php -- Branch Code 342614
* If you wish to email specific comments to the Team, then address your email to comments@postoffice.co.uk
* If you wish to speak to anyone, the Customer Helpline is 03457 22 33 44 or Textphone 03457 22 33 55
* Should you wish to send your comments by post, then the address is 'FREEPOST Your Comments' -- this is the full address to use and no further address details are required but please be aware that items sent by Freepost take at least 2 working days to arrive.
ACT NOW — The deadline is 5 July 2016
Responses received after the deadline will not be considered.
Contact the Post Office with your views and then complete the response forms, available around the village, so that we can monitor the strength of feeling in our community.
Ruth McPhillips, President, Tattenhall WI
popular recent storiesAlso in the news