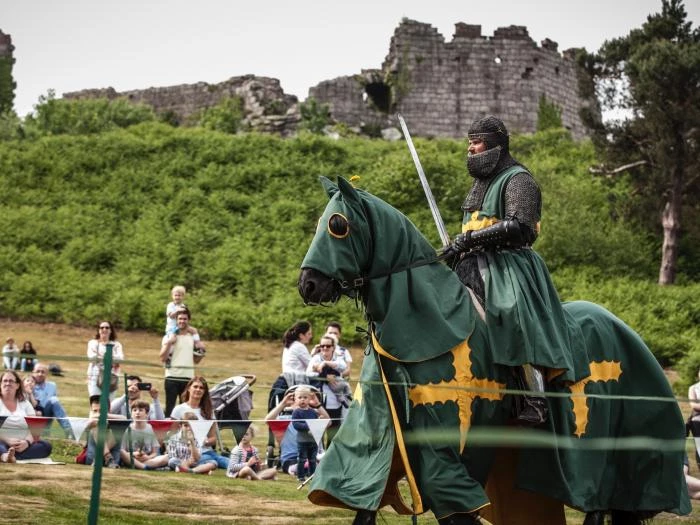 Knights Clash in a Legendary Medieval Joust at Beeston Castle.
English Heritage offers families a thrilling action-packed family day out, 10am to 5pm Saturday 3 and Sunday 4 August.
The thrills, spills and excitement of the medieval joust will be recreated at Beeston Castle, Cheshire, on Saturday 3 and Sunday 4 August, as part of the English Heritage myths and legends series.
Spectators will experience the exhilarating spectacle of speed and skill as jousting goes back to its roots in a no-holds-barred tournament of skill, strength and horsemanship.
Charging at full speed with only chain mail for protection, each knight will clash head-on in an unforgettable display of courage. It's every man for himself in this thrillingly authentic
13th-century tournament, inspired by the brutal early days of jousting.
As well as experiencing the thrills and spills of an authentic 13th century joust, visitors can enjoy the sights and sounds of a medieval encampment.
A surgeon, practicing his gruesome techniques, will be on hand to help with ailments whilst foot soldiers will be working on their battle techniques. Children can have a go at archery whilst the sounds of the medieval minstrels play in the background and a mischievous jester wreaks havoc.
Tickets can be purchased by calling the Ticket Sales Team on 0370 333 1181 or at the castle on the day. Book before the 2nd August for a 10% discount.