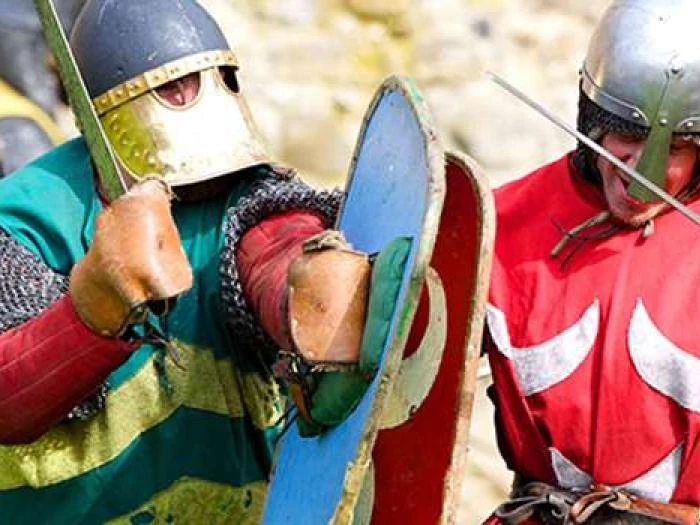 Summer holiday treats at Beeston Castle are always a must.
Marvel at our noble knights as they compete in a medieval contest. Swords will be wielded, archery skills tested and helmets battered as these skilled men are put to the test in each nail-biting round. Soak up the sights and sounds of daily life in a medieval encampment and smell the food cooked on an open fire. Let your little knights feel the weight of real armour and burn off energy in battle drills.
Location Beeston Castle
Dates Saturday 4th & Sunday 5th August 2018
Time 11.00am-5.00pm
Suitability Everyone
Buy tickets for this event online CLICK HERE.