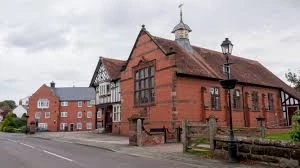 'The Trustees at the Barbour Institute are always looking for new classes that will appeal to Tattenhall residents.
These new classes are great for young families within the village.
Kros Bros Children's Martial Arts:
Every Thursday from 5th July 2018
4:45 – 5:15pm 3-5 years
5:15 – 6:15pm 6-14 years
Contact details -- 07299 679353
Sweaty Mama:
Sweaty Mama is the Fun & Effective workout with your child.
Babies, Toddlers and Pre-schoolers Love Sweaty Mama!
Post-natal and safe sling/babywearing instructors.
Exercise adaptations to suit your level of fitness and age/development of your child.
Every Wednesday from 8th August 2018 10:00-11:00am 6-week course just £35.
CLICK HERE to visit the Sweaty Mama website.
The Gentle Touch:
Baby Massage Every Thursday morning from 30th August.
Free drop-in session.
CLICK HERE to visit The Gentle Touch website. Contact details -- www.thegentletouch.org
Sensory Patch:
Every Wednesday from 12th September 2:00-3:00pm.
Contact details – email patchm44@sky.com