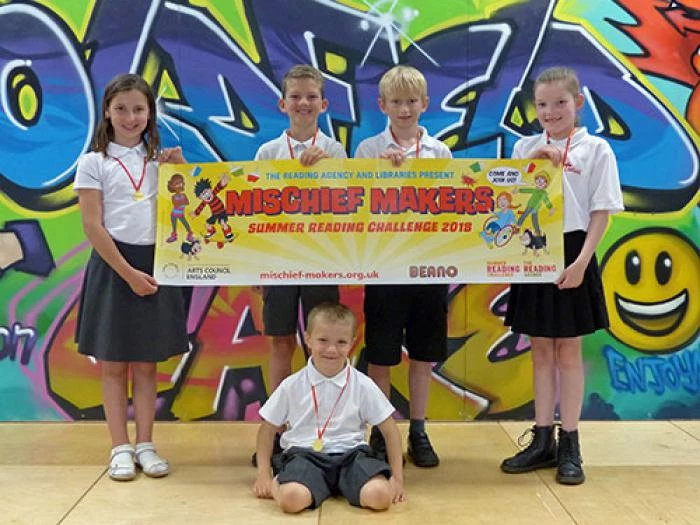 LAUNCHING TODAY – Children can join in a summer of mischief at Cheshire West and Chester libraries this summer.
The borough's libraries are calling for children to sign up to read six books over their summer holidays as part of Mischief Makers, the theme for this year's Summer Reading Challenge.
Aimed at 4 to 11 year olds, the theme is inspired by the much-loved children's title Beano, which celebrates its 80th anniversary.
Children will explore a map of Beanotown to find a hidden treasure chest full of pranks and become ultimate mischief makers.
As children read library books for the Summer Reading Challenge, they will receive special stickers, some with mysterious smells. By adding these stickers to their map, young readers will help Dennis, Gnasher and friends solve clues and discover the treasure, having lots of fun and adventures along the way.
To take part in Mischief Makers, all children need to do is sign up at their nearest library where they will be given a colourful collector's map of Beanotown to keep a record of their Summer Reading Challenge journey.
Mischief Makers launches in libraries across Cheshire West on Saturday, 14 July and runs until Saturday, 8 September 2018.
There's a whole programme of events and activities planned at libraries across the borough over the summer for families to celebrate the Summer Reading Challenge, everything from fun science to making your own comic book.
CLICK HERE to see the Council's website for details of what is happening in your area.