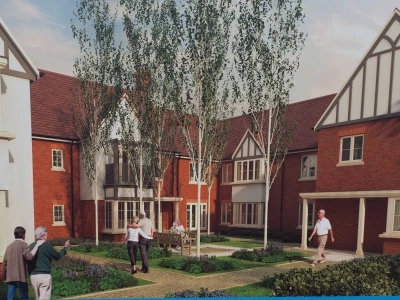 Those of you who were in attendance at the last Parish Council Meeting will have heard the presentation by the Managing Director of Inspired Villages, Jamie Bunce.
The marketing suite is now open and the first phase of this luxury retirement development will be underway later this month. This comprises the high-end, independent living apartments which will be completed by Spring 2016. Thereafter, work on other phases of the site will begin which will include the hub village centre and other levels of care provision.
So that our community fully understands the commitment of 'Inspired Villages' to this development, the company wishes to emphasise the levels of care that will ultimately be available when the 'Village' is complete. In this respect, therefore, the attached document outlines the long-term private care provision that will be available at this site and answers some of the questions raised by the local community.
Mindful of the price of private care provision currently, Inspired Villages considers that its business model is well matched to this part of Cheshire. Moreover, in conjunction with Bolesworth Estate, Inspired Villages is offering 10 apartments for sale on shared ownership and a further 10 apartments for rent (with half of these units being available to eligible residents in the first phase).
Inspired Villages has also joined the Tattenhall Business Alliance and is keen to engage with businesses and the community in the fulfilment of this exciting luxury retirement development.
To read the full document CLICK HERE.