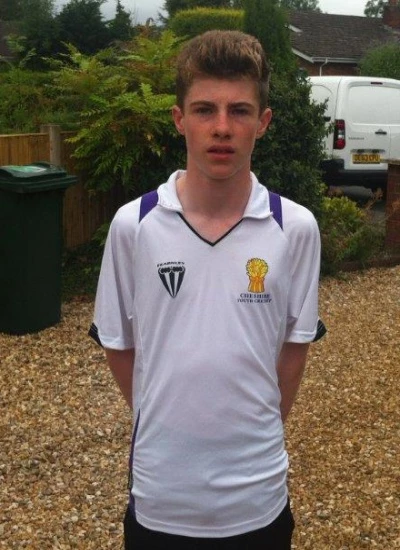 Tattenhall CC's Henry Dobson has been signed up by Leicestershire County Cricket Club.
The 15 year-old all-rounder signed an academy contract with the East Midlands county yesterday.
He will continue his junior county games with Cheshire next season, but will play some academy games for Leicestershire and if they feel he is ready, he could get a 2nd XI game.
Leicestershire will be monitoring fitness , nutrition, mental strength, technique – everything it seems to get him used to the professional game with a view to an introduction to it later – so it will be quite an experience and an education.
There should be little impact on his club cricket, so you will still be able to see Henry scoring runs and taking wickets at the Flacca.
This is great news for Henry, his family and Tattenhall CC who have played a major part in his development – hopefully he can continue the upward rise – the club and the village can be very proud of his success – long may it continue!