Sat 31st Oct 2020

Patchy rain possible 14°C
The beautiful village of Tattenhall in Cheshire
North West Ambulance Service:
November 2016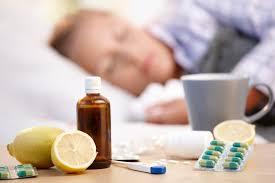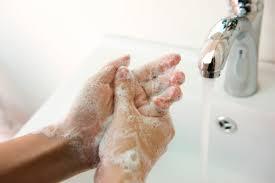 North West NHS 111 Service, provided by the North West Ambulance Service NHS Trust, is asking the public to keep in mind how to stay healthy this winter, as part of this month's National Self-Care Week.
As the days shorten and the nights draw in, so do this season's notorious colds, flus and other nasty bugs. Add to this, staying indoors longer and keeping our houses nice and toasty, we create the perfect environment for viruses, which can quickly spread and make us miserable.
Not only can these bugs mean time off work or school, and generally leave us feeling low, for those with existing medical conditions, they can cause serious problems which can result in a lengthy stay in hospital or even worse!
So, following this advice not only helps to keep you well this winter but also goes some way to lessen the pressures that we see, annually, on NHS services, such as 999 and A&E departments all across the region, meaning that those that need these services are able to get the right care.
Unfortunately, antibiotics won't help the common cold or flu, so to avoid passing it to others, stay at home and follow our simple advice.
Tips on self-care --
*Make sure you rest, get plenty of fluids and use pain relievers such as paracetamol and ibuprofen, which can help with seasonal coughs, colds and sore throats.
*Remember antibiotics do not treat viruses like the common cold, coughs, sore throat, earache and sinusitis.
*Wash your hands regularly.
*Eat plenty of fresh fruit and vegetables -- winter is the perfect time for comforting soups and stews!
*Use paper tissues for your nose and dispose of them after use -- remember when you sneeze 'catch it, bin it and kill it'.
*You can seek help from your local pharmacy in the first instance, for many symptoms including coughs, colds, headaches, aches, pains, sore throats and allergies.
*Make sure to get the Flu Jab, those most vulnerable, such as asthmatics, those with existing medical conditions and pregnant ladies, should be able to access this free from their GP.
*Remember, if you feel your symptoms are more urgent then call NHS 111, where you will be assessed and advised on the next best course of action for your condition.
*In an emergency or if you have life threatening symptoms always call 999!
Susan Sumner, NHS 111 Clinical Services Manager, said: "It is important at this time of year to keep people informed of how to stay healthy and fit. The lead up to Christmas and the New Year is notorious for all types of illnesses and ailments. We want to promote self-care at home not only as this is the most appropriate treatment for many ailments, but this also frees up services for those who really need them!"
popular recent storiesAlso in the news