Mon 23rd Nov 2020

Partly cloudy 9°C
The beautiful village of Tattenhall in Cheshire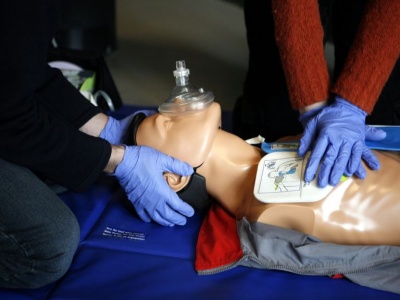 A resident remembers ....:
July 2015
An idyllic Greek Island with carefree children causing havoc on the fabulous beach ... I casually glanced down to the water's edge where a man was snorkelling. My first uncomfortable thought was that he was just floating, he wasn't actually moving. "Do you think that man is ok?" I queried with my husband. "Well, he won't thank you for dragging him out of the water when he is enjoying himself!" he replied in a mildly irritated fashion (reflecting a very British determination not to get involved). Just at that moment the top of the man's snorkel dipped under the water, he failed to clear his airway and he just continued to drift. "Oh no he's dead", I thought. It is often said that events like this happen in slow motion; not so, it was all happening terrifyingly quickly. There was collective panic as holidaymakers attempted to haul him out of the water; he was literally a dead weight. His upper torso was completely blue, he was unconscious and he certainly wasn't breathing.
It is shocking to admit that we, and those around us, had absolutely no idea in how to help this man. His life was just ebbing away from him; we were simply in a state of total paralysis. "Get him in the recovery position", I shouted, albeit that I should have been shouting 'Clear his airway'!
Within a split second, two ministering angels rushed to his (and our) assistance and promptly gave CPR; they miraculously brought him back from the brink. Fortunately for all concerned, the 'angels' were, in fact, retired nurses from the Home Counties! After urgent but controlled intervention, it was just astonishing to witness this gentleman splutter back to life, like the starting of a vintage car!
That evening my husband and I resolved to go on a 'Heartstart Training' course when we returned to Tattenhall, persuaded too by the comment that our proud daughter had written in her diary; "Daddy saved a man from drowning". It was sobering to contemplate that had it been down to us, the man would have died.
Remarkably the Snorkeler survived the drama without side-effects. The trigger for his predicament was 'Sleep Apnoea' — he had literally fallen asleep in the cold water and stopped breathing. We felt utterly ashamed; other than removing him from the water, our only useful contribution was to recover his flip-flops!
SO, HOW TO DEAL WITH FUTURE EMERGENCIES?
Terrific for us; we are served by 'Tattenhall Community First Responders' who are a dedicated group of local volunteers providing support for the North West Ambulance Service. In addition, they deliver, free of charge, the British Heart Foundation "Heartstart" training programme which teaches cardiopulmonary resuscitation (CPR) and other emergency life support skills designed to assist those in acute need. They have also funded, wholly, or in part, a number of automated external defibrillators which are housed in our village.
The defibrillators are located at:
* Budgens
* Tattenhall Recreation Club
* St Alban's Church
* The Barbour Institute
* The Studio, and
* The Pheasant at Burwardsley.
The more people who learn how to use them, the better for all of us!
Be safer and savvy and try to attend just 1 training session for each of the defibrillator and Heartstart Training sessions, all of which are held The Studio, Worley Court, Bolesworth Road CH3 9HW. Details of booking below:
Defibrillator Training (you need just one training session)
*next sessions 2-4.30pm on Saturday 11 July, Monday 14 September or Saturday 3 October.
Heartstart Training (you need just one training session)
*next sessions 2-5pm on Saturday 22 August, Saturday 10 October or Saturday 12 December 2015.
Whilst the training is 'Free of Charge' — donations are very gratefully received.
Both courses are excellent; how can you better spend just a couple of hours of your time than learning how to potentially save someone's life!
To book a place, phone either
Jill Raine on 01829 771895 or Rob Selby on 01829 770586