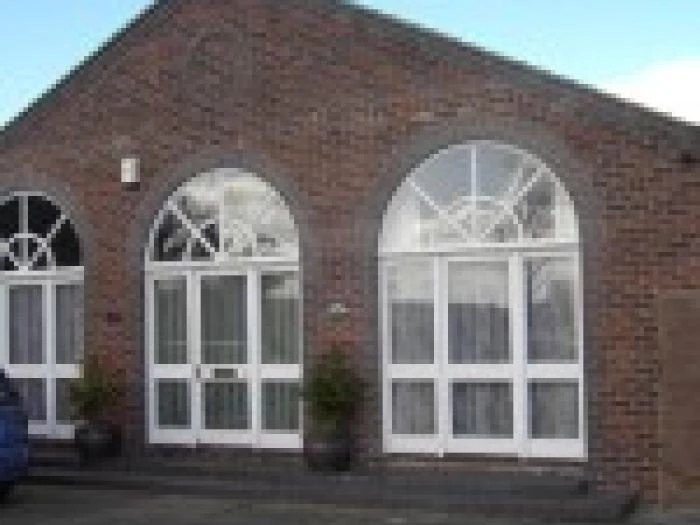 This co-editor is a regular attendee at The Studio's marvellous classes. On Tuesday morning, due to the road closure on Bolesworth Road, I had to park up and walk to the Studio in the pouring rain along with the rest of the class, who joined in dribs and drabs. Undaunted, I returned on Wednesday to further disruption.
Yesterday I received this update from Jill at the Studio, which had me literally choking on my coffee. Even my normally dour partner was in hysterics as I read it out!
I thought I would share with you, you can feel Jill's frustration.
"Road closures
Latest update ........
Apologies to the people coming to class today (Thursday) who were expecting to get up Bolesworth Road from the Allium end. The tarmac shop was obviously shut on Wednesday so the lads spent quite a bit of time sitting in their vans – just as well as it was raining a bit.
However the good news is that they got tarmac today so we now have a very nice section of footpath completed – dropped kerbs and everything – hurrah!
The bad news is that they haven't actually started on the road
Despite several phone calls to Highways (I suspect they all might have gone on holiday) we don't actually know when they are going to be finished – probably not until the end of next week according to the lads on the road.
We also don't know when you are going to be able to drive up from the Allium end. Nor have they put up 'Businesses Open as Usual' signs at the Harthill end so several law abiding clients went home after their failed attempt to get here because they thought the Road Closed signs actually meant that the road was closed..
The best advice we can give is:
1. park your car outside Allium and walk (assuming they are not actually tarmacing the road itself)
2. from the Whitchurch end – turn right at Broxton roundabout and come down from Harthill
3. from Tattenhall, Chester and Tarporley – head for the Ice Cream Farm – go past it and continue along the road. At the T junction turn right into Birds Lane signposted Tattenhall, at the next T junction with Burwardsley Road turn left then right into Dark Lane, turn right at the end and down Bolesworth Road.
The added complication is on Monday they are due to start work on Birds Lane (so you might be able to get up Carrs Lane then go across Platts Lane – turn right to come down Burwardsley Road then left into Dark Lane) – however if they have finished Tattenhall Road then you won't have to go past the Ice Cream Farm at all but will be able to go straight up Burwardsley Road from the junction by the school – hope you are following this .....
And on Wednesday they are due to do Rocky Lane but they may have run out of tarmac by then .....
Best of luck."
I hope today has been better for Jill, but anyone going to her classes my advice is to persevere with your journey. You will enjoy the class when you get there.