ActionFraud tweeted the message below: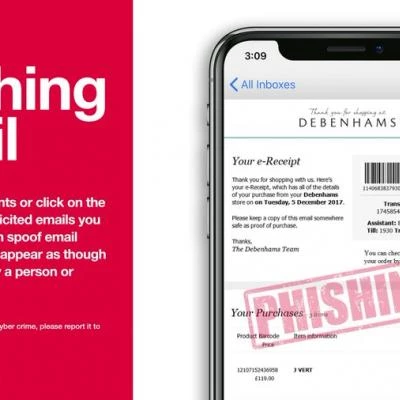 "This Debenhams e-receipt is the most convincing #phishing email we've seen and could be lurking in your inbox. Fraudsters have created an exact replica of a real e-receipt, but you'll notice they're sent from personal email addresses and not Debenhams. We've had 55+ reports!"
click on picture to enlarge
if you have received this email, DO NOT click on the link. Report it to Action Fraud by ringing 0300 123 2040 or use their online REPORTING TOOL.