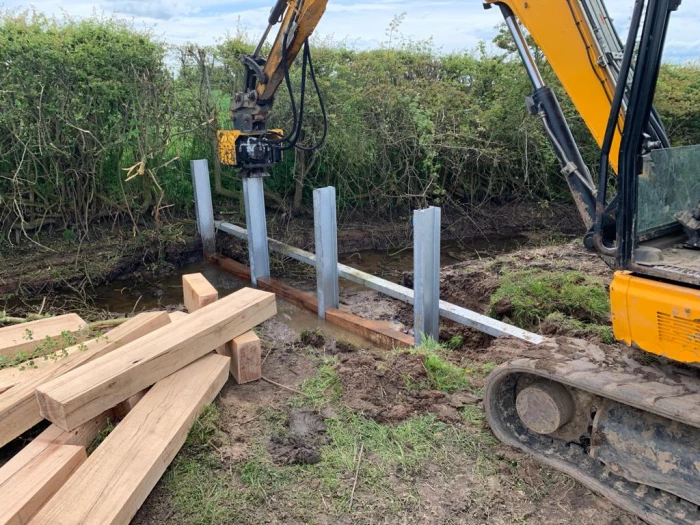 We continue to update you on the local partnership project which is:
'slowing the flow' of the Mill Brook and
creating a new and potentially diverse habitat
Our current image shows the installation of a seepage barrier which has now taken place (a dam that allows the slow passage of water through it).
David Brown, Senior Flood Risk Management Advisor with the Environment Agency, said: 'The commitment of multiple agencies to work together and explore nature based solutions alongside traditional flood defences, is a powerful component of our response to the Climate Emergency.
We hope that our work at Mill Brook will be a catalyst for more measures to be installed elsewhere in Cheshire'.

The Environment Agency, Bolesworth Estate, TWiG (Tattenhall Wildlife Group), ELMS (Environmental Land Management Associates) and Mersey Forest, are introducing small-scale, 'slow-the-flow' interventions at Mill Brook which will help protect properties downstream in the village of Tattenhall.

As promised, TWiG will keep you updated as the project nears completion.