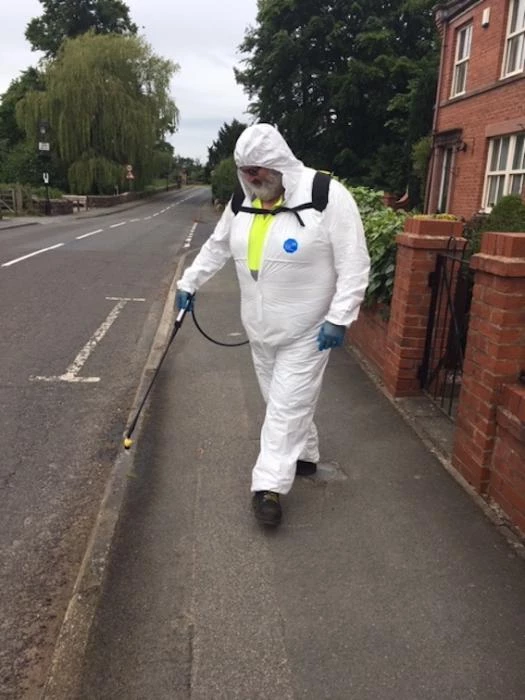 Residents Provoke Action
A number of Tattenhall residents expressed their concerns to the Council about weeds growing in our street gutters and pavements. The Council responded by spraying last week as shown in the adjoining picture.
This is a good example of effective communication between residents, their elected representatives and public officials. Public-spirited vigilance is rewarded!