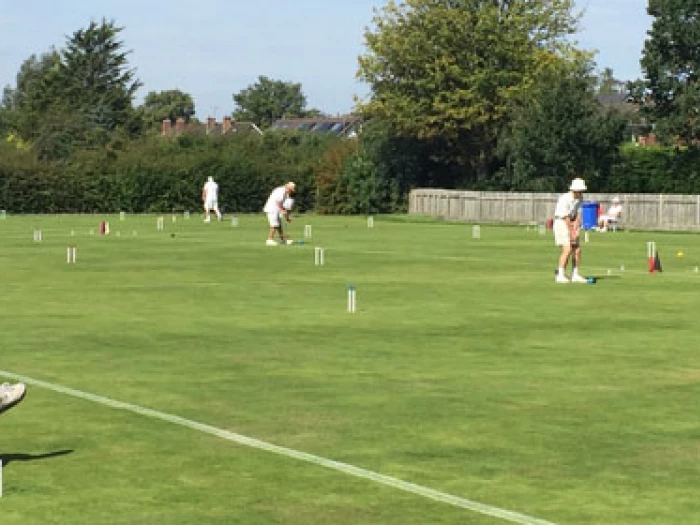 By comparison with most other sports, croquet has not been affected too badly by the Covid pandemic. Members of Tattenhall Croquet Club have been playing most days at the Flacca since the middle of May and the Club has had a competition for its own members which has been running since the middle of July.
But last Friday was the first occasion on which the Club had been able to play a match. Two teams of four Tattenhallers travelled to Chester Croquet Club's lawns at Westminster Park.
Both matches were keenly contested with Tattenhall's teams each emerging as 9-7 victors. Tattenhall's Alan Checkley and Pauline Cawthorn adapted best to the slower and slightly slopy lawns each winning all four of their matches. Thanks are due to David Boyd for his work in organising the match.
If you'd like more information about Tattenhall Croquet Club do contact its Secretary, Ruth Wrigley ruth.wrigley@btinternet.com