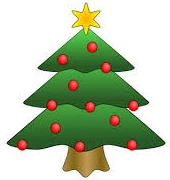 How can we even be thinking of Christmas you ask!
With memories of summer holidays still fresh in our minds, with children just returning to school and with others going off to university and pastures new ... BUT ... we have already been advised at Tattenhall Online of some dates for your diaries over the Christmas period (don't shoot the messenger).
Friday 1 December
Lantern Parade at 5pm followed by Carols at the Barbour Institute at 6pm.
Friday 15 December
Christmas Village Market 4.30-7.30pm – stalls are available from £20.
Contact Alison Pritchard alisonpritchard10@gmail.com or phone Alison's Country Kitchen 01829 771330.
Sunday 17 December
Allium's Christmas Market
Vendors will have 6 foot space for £10 (free tea and coffee on the house and just to keep everyone warm!)
There will be fresh roasted chestnuts, festive food, gifts and cards, Santa in our grotto, reindeer and other entertainments for the kids etc etc – it's bound to be fab!
So, we are looking for any suppliers that may be interested in a stall at Allium for our Christmas market event – we are getting lots of enquiries but would wish that our local residents have a first choice option.
Contact Mark Ellis at 01829 771147.