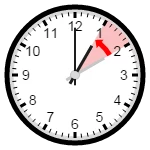 Don't forget .....
BST 'British Summer Time' is officially over BUT what an absolutely glorious summer we have all enjoyed.
And the bonus, an extra hour in bed everyone, remembering to turn back your clocks by just 1 hour.
Let's hope we don't see a return of the 'Beast from the East' this autumn and winter!!