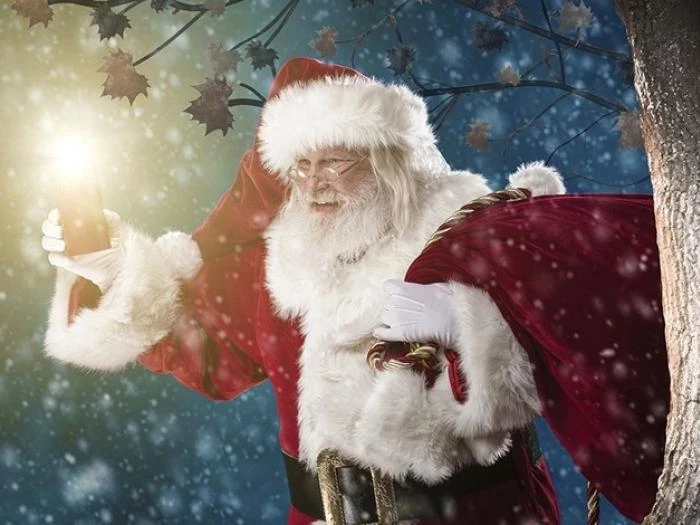 The countdown to Christmas at The Ice Cream Farm begins on Saturday, 25 November
Santa's Grotto under Strawberry Falls, is available every weekend from Saturday 25th November until Sunday 17th December. Children will be greeted by the trusty elves, before being taken into the grotto, where they will be able to talk to Santa and let him know exactly what's on their list. Visits to Santa's Grotto are £6 per child, which includes a gift! For convenience, book your time slot byCLICKING HERE
The Elf Adventure Challenge is also coming exclusively to the farm this Christmas! On selected dates from Saturday 25th November right up until Friday 22rd December, you will be put through a series of challenges to see if you have what it takes to become one of Santa's elves! Suitable for 2-10 year-olds, this 40 minute experience will really get you in the Christmas spirit, as you experience the magic of being a part of Santa's special squad. To find out more and to book your time slot (CLICK HERE)
New to this year's Christmas celebrations are festive stalls! There will be around 6-8 stalls set up in The Parlour every weekend from Saturday 25th November through to Sunday 18th December 2016. From cakes and cheese, to face painting and stocking fillers, the stalls all vary and no day will be the same – so make sure you don't miss out! To find out more, head over to our Facebook event page: https://www.facebook.com/events/1668292620147603/.
Santa will also be parading through the farm on Sunday 26th November, and he's bringing his reindeer all the way from the North Pole with him! Signing Hands Choir will also be here from 11am-2pm and they will be followed by a festive brass band from 2pm-4pm.
Unfortunately, there will be no Santa at the farm on Christmas Eve as he's told us he'll simply be too busy delivering everyone's fantastic presents.