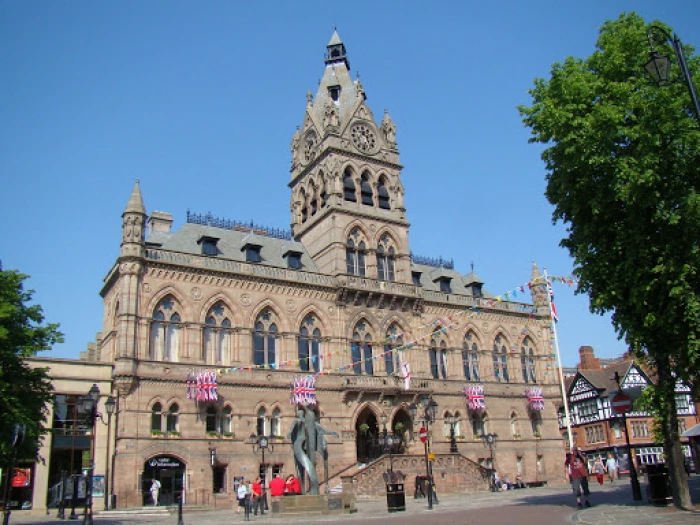 Cheshire West commemorates Victory over Japan with a two minute's silence at 11am on 15 August.

To mark the 75th anniversary of VJ Day, on 15 August, Chester Town Hall will once again be lit red, white and blue and decorated with union flags.
There will be a two minutes' silence led by the Lord Mayor of Chester, Councillor Mark Williams, at 11am.
It is hoped that wherever you are on Saturday at 11am, you are able to take time to participate in the silence.
VJ Day marks both the surrender of Japan and the end of the Second World War.
The day will start at 6am with a lone piper playing, joining the Lord Mayor of Chester to play the Battle's O'er from Chester Cathedral.
The event will be streamed live on the Lord Mayor's Facebook page and re-tweeted onto the Council's social media accounts at 9am.