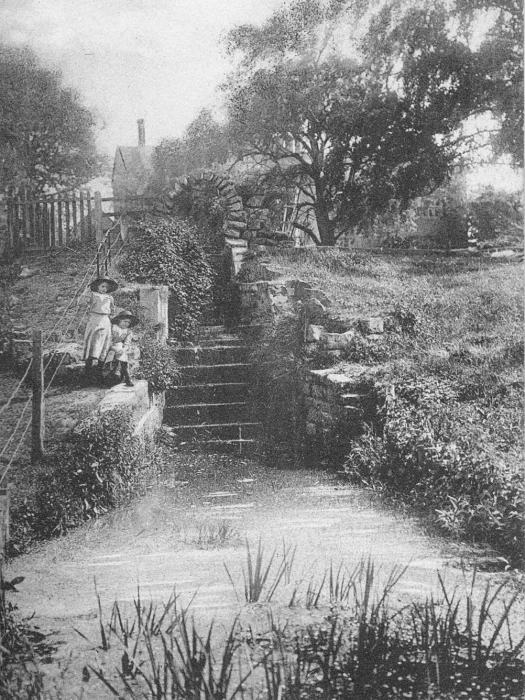 Many would argue that the sound of running water can be calming, soothing and (almost) a form of meditation.
This member of the Webteam, frequently stops and reflects at the Cascade on the High Street and which forms part of the overflow from the Mill Pool/Pond at Tattenhall Hall.
There is a detailed piece about the Mill Pool on the Tattenhall Local History Website CLICK HERE.
One of the historic postcards included on the Website, also relates to the Cascade – see image to the right.
For those of you who don't know, or for those of you who might be newcomers to the village, the Hall is a Grade II listed building.
It was built in the early 17th Century for Sir Richard Bostock, the family of whom had held an estate in Tattenhall in the reign of Henry V.
We also include a video clip of the water in full flow this holiday at the Cascade.
Click on the video image to open and view the video.
Enjoy!