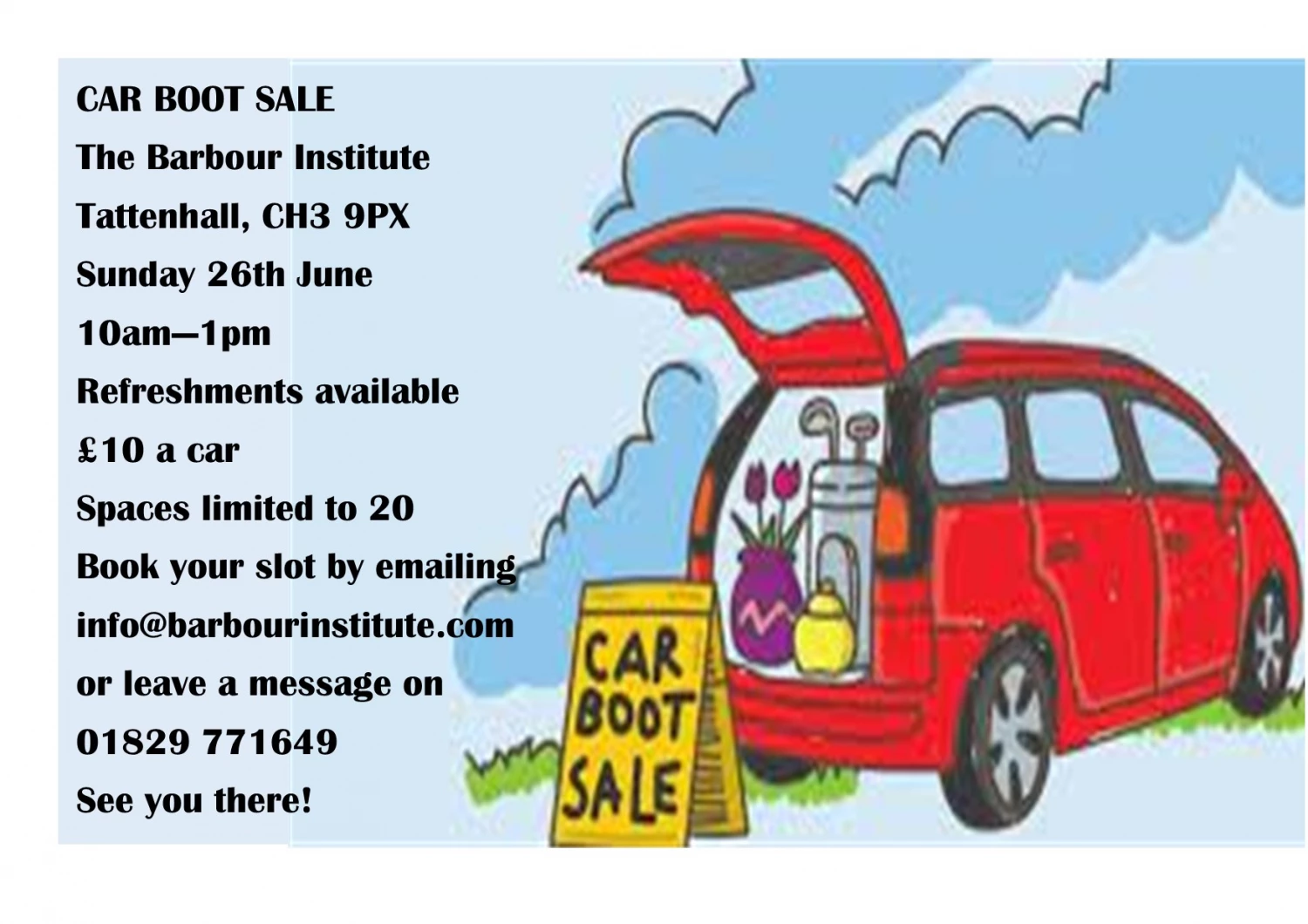 Following the success of the trial event in April the Trustees are thrilled to announce a monthly car boot sale (last Sunday of the month) here at the Barbour Institute.
Reserve your space for £10, refunded if the event is cancelled due to inclement weather.
Refreshments will be available.
Reduce, reuse, recycle!It's a great way to make extra money, declutter or get rid of stuff that you no longer need and of course, better than taking items to the tip.
We'll be posting info on what sort of things our car booters will be selling -- tools, toys or Tupperware -- there will be something for everyone.
email: info@barbourinstitute.com
www.barbourinstitute.com http://www.barbourinstitute.com/
Office hours: Tuesday and Wednesday mornings.