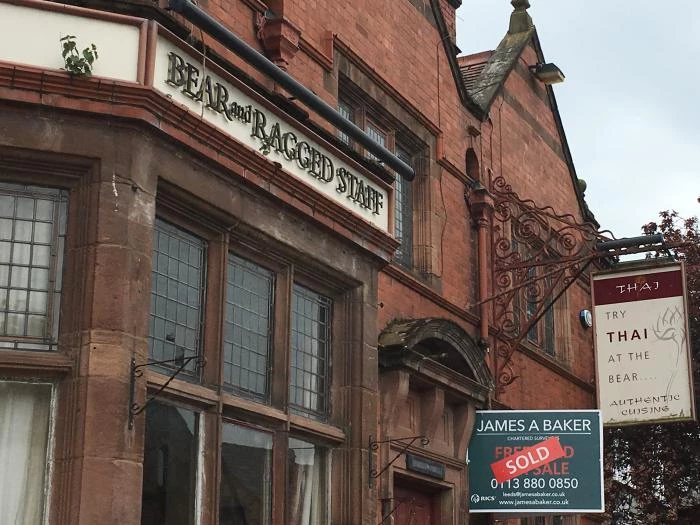 Whilst out and about this morning, this member of the Webteam noticed that The Bear and Ragged Staff is now SOLD.
You will recall that we reported on the refusal to the planning application to convert The Bear and Ragged Staff into 7 apartments (REFUSED by CWaC) earlier this year – CLICK HERE
The future of this striking building is of great interest to our readers. In due course we would be delighted to hear from the new owners about their plans and aspirations for the property.