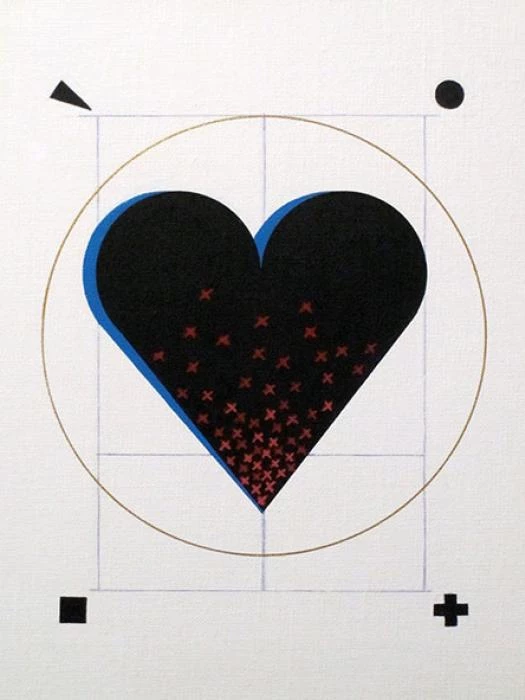 A hundred year old visual 'language' based on geometric shapes and limited colours lies behind a black heart, a dazzle ship and an abstract religious icon in the new vivid exhibition at Chester's Grosvenor Museum.
'From Icon to Red Square: paintings by Adrian Sumner, inspired by the art of Russia' filters the radical and prophetic art of the Russian Avant-Garde through Adrian's unique way of contrasting and complimenting cultural references old and new.
The painting 'Black Heart (The Fifth Black Element)' combines shapes at the core of the art movement along with a pivotal scene from the 1997 film The Fifth Element. It is available as a limited-edition Valentine's Day card from the Museum Shop.
The exhibition runs from 10 February to 7 May. Events include talks and an art workshop for adults and an Easter Bunny icon activity and other craft activities for families.
CLICK HERE for further details. visit www.westcheshiremuseums.co.uk. Admission to the museum is free.