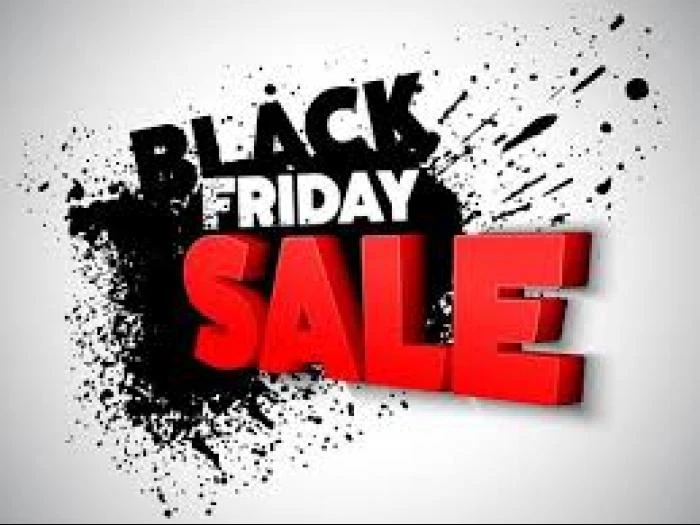 Firefighters are warning consumers to shop carefully on Black Friday and avoid fake electrical products as they present a serious fire risk.
Black Friday falls during the 'National Fire Kills Electrical Safety Week' which runs until Sunday and which has become a retail shopping bonanza; shoppers being encouraged to find the perfect festive bargain.
Research carried out by the charity 'Electrical Safety First', however, reveals that an estimated 9m UK consumers have purchased a fake electrical product as a Christmas gift in the past.
Nick Evans, Head of Prevention at Cheshire Fire and Rescue Service, said: 'We are urging shoppers in Cheshire, to take the time to check that the products they are buying are genuine at all times, but particularly on Black Friday. Fake electrical products appear more convincing than ever, but they can contain less than half the internal components required to run safely. So, while there will be a lot of demand for this year's "must have" Christmas gifts, remember that if a bargain looks too good to be true, the chances are it probably is'.
Cheshire Fire and Rescue Service has the following tips to help shoppers avoid dangerous fake and substandard electrical products:
Buy electrical products from reputable retailers, this way you can be assured you're buying the real thing
Check prices and shop around! Check online shops and if possible, visit the High Street.
Check that voltage is 230-240V, 50Hz and those products are fitted with a three-pin UK plug or charger.
Look for the padlock symbol at the bottom of the screen when you are filling in your payment details.
Beware glowing reviews, especially if the reviewers aren't verified.
Beware of words qualifying an item's authenticity, if the seller claims the product is 'genuine', 'real' or 'authentic' double check the source. Most reputable retailers don't need to sell their products like this.
Look for the seller's contact details, for online market places. Look for a full address and not just a PO Box number. Not all websites with a .co.uk address are based in the UK.
Read product guarantees, terms and conditions, and returns policies before you buy
People buying domestic appliances on Black Friday should visit the 'Register My Appliance Website' which is designed to provide up-to-date, accurate, contact information for owners who have acquired specific models of appliances within the last twelve years, so manufacturers can issue safety updates or repair notifications to the right homes. The website provides access to the registration pages of 47 leading brands of domestic appliances.