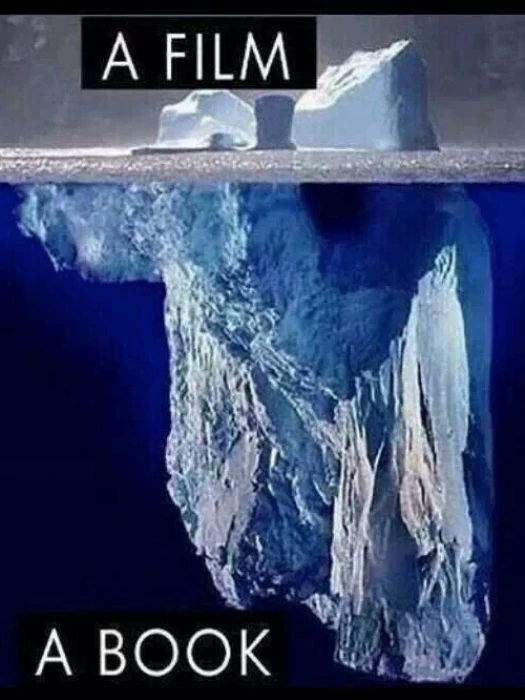 With viewing figures of almost 6 million, Bibliophile is sure that lots of you were pleased to see that Poldark won the Audience Award Winner at the Baftas recently, even though the Poldark guy kept his shirt on (sad face).
Along with the usual plaudits and votes of thanks, producer Karen Thusswell made a speech that struck a chord here at Bibliophile, urging viewers to seek out the books that the popular television programme are based on. With the first book published in 1945, Winston Graham went on to write a series of 12 Poldark books – the first 2 of which formed the tv programme.
This started Bibliophile thinking about what other stories we have seen on a screen that we maybe should go back to basics with and read the book?
We'll save the argument of films versus books for another week, but for now here are 10 (in no particular order) surefire, cracking reads that you might want to investigate. Don't forget you can order books from the Tattenhall Library – see the directory for opening times.
Bibliophile's 10 Top Seen on Screen? Now Read the Book!
Jurassic Park – Micheal Crichton
One Day – David Nicholls
One Flew Over the Cuckoos Nest – Ken Kesey
Wild – Cheryl Strayed
The Time Traveller's Wife – Audrey Niffenegger
LIfe of Pi – Yann Martel
The Hunger Games Trilogy – Suzanne Collins
Breakfast at Tiffany's – Truman Capote
We Need to Talk About Kevin – Lionel Shriver
Trainspotting – Irvine Welsh
Happy Reading – and please get in touch with your recommendations.