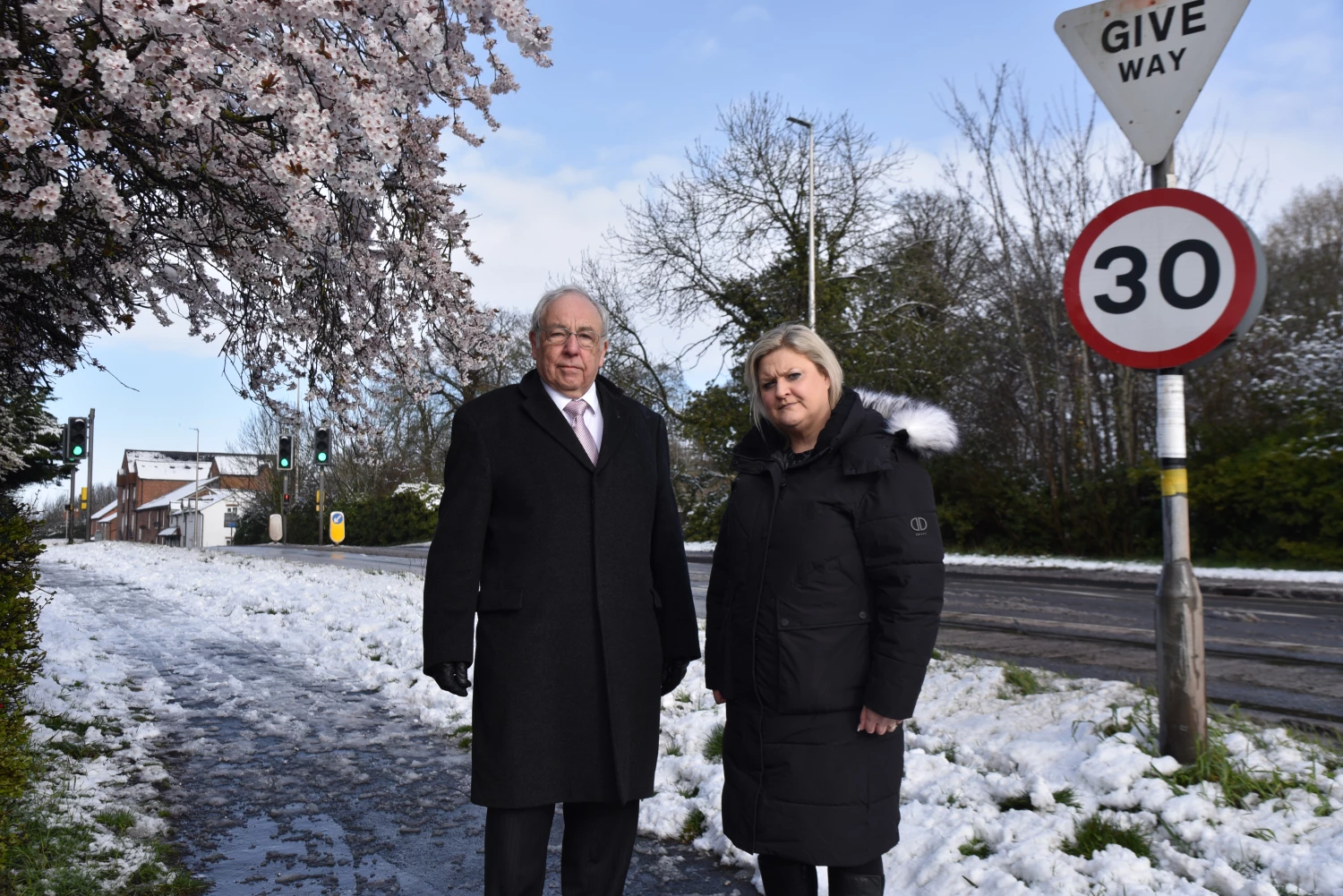 Average Speed Camera Scheme For A41

A long-awaited average speed camera scheme to improve road safety on the A41 will soon be up and running, thanks to funding from Cheshire's Police & Crime Commissioner and support from Cheshire West & Chester Council. Police & Crime Commissioner John Dwyer visited one of the sites where cameras are soon to be installed with Council Cabinet Member Cllr Karen Shore.
Speeding on the A41 has regularly been raised as an issue with the Commissioner, the Council and the police, and new cameras along one of the more dangerous stretches through Christleton and Waverton will improve the feeling of safety for residents.
Police and Crime Commissioner, John Dwyer, said : "Making Cheshire's roads safer is a priority, and this project delivers on that aim – average speed cameras work. I'm committed to working with Councils across Cheshire, including Town and Parish Councils, on a framework to make it as easy as possible for areas to benefit from similar schemes, where there is a local need. I'm grateful to the Council for working with my office on this vital scheme to improve road safety and deliver on residents' concerns."
Councillor Karen Shore, Deputy Leader and Cabinet Member for Environment, Highways & Strategic Transport at Cheshire West and Chester Council said : "I am delighted that the new average speed cameras can now be installed. The A41 has clear speed limits that are not being observed by some drivers and the consequences have led to tragic accidents. We will do everything possible to make the borough's roads safer for everyone."
For further information please contact Sam Baxter on sam.baxter@cheshire.police.uk or 07989 311548.
WeLoveTattenhall